Cluster Events
News about Cluster and HPC events can be found here.
Published on Monday, 07 November 2011 06:25
Written by Douglas Eadline
Hits: 1351
If you are heading out to
SC11
this year don't forget to attend the best event at the show. That is right, the
2011 Beowulf Bash And Cephalopod Festival
is back again this year -- bigger and better than last year.
Date and Time: Monday, November 14, 2011 - 9 p.m.
Place: Seattle Aquarium 1483 Alaskan Way, Pier 59
Directions: see the invite
A special thanks to our community of sponsors!
Note: It is not too late to sponsor, contact Xand Marketing. If you cannot attend, you can still read the witty invitation.
Published on Monday, 20 December 2010 14:43
Written by Douglas Eadline
Hits: 2435
Yes it has been a while since our last news item or article. Busy, busy, busy. Lot's of stuff coming in the new year. SC10 was great. A few short items. Check out HPCtools.org. More to come about this effort. Also, check out the Beowulf Bash Video. I was also running Limulus at the show. The pictures are similar to last year and the interest was just as high. Other cool things included Numascale and of course the Top500. The Chinese are on a roll. This fall they had 41 total systems in the list. Two years earlier they had just 14 systems in the Top500. Oh, and they got to the top with GPUs!
Published on Friday, 20 October 2006 12:44
Written by Douglas Eadline
Hits: 6103
Ligon/Eadline Cigar and Cognac Invitational Beowulf Gathering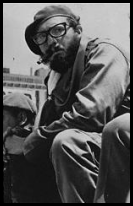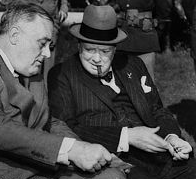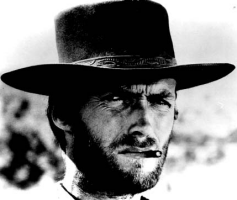 What is LECCIBG?
It is a fine tradition started by Walt Ligon and Doug Eadline at the Extreme Linux Developers Forum in February 2000. Eric Roman and Vasily Lewis were also there. We have a cigar, a glass of cognac, and plot world domination through Beowulf technology. Well, we also talk about other stuff too.
LECCIBG 2008: When and Where?
Basically I have given up trying to organize a LECCIBG. At SC03 in Phoenix I organized an event, and went to the wrong place (next door actually), then in 2006 in Tampa, the cigar capital of the US, I picked a place that was closed. Let's not talk about the time I forgot my cigars.
Therefore, I have turned over the organization to Xand Marketing. This year (2008) the LECCIBG has been combined with the Beowulf Bash. The Beowulf Bash Version 2.0 will be held Monday November 17, 9-11:30pm at Pete's Dueling Piano Bar
As the LECCIBG rules were designed for future upgrades and flexibility, we can seamlessly integrate it onto any place, time, or alternate universe.

Previous LECCIBGs have been held at:
SC07 (Reno)
SCO6 (Tampa) -- sort of
SC05 (Seattle)
SC2004 (Pittsburgh)
IEEE Cluster 2004 (San Jose)
SC2003 (Phoenix)
Extreme Linux Developers Forum in February 2000 (Santa Fe)
Atlanta Linux Showcase October 2000
SC2000 (Dallas)
Extreme Linux Developers Forum in February 2001 (Santa Fe)
Who can attend?
Anyone who wants.
Then why is it "Invitational"?
Because you can only come if you are invited. You are invited. Everyone is invited.

What if I do not like Cigars?
Drink cognac.
What if I do not like Cognac?
Smoke a cigar.
What if I do not like Cognac or Cigars?
There is always beer for the less sophisticated.
Is it free?
Are you kidding?
Do you have rules?
Rules of a LECCIBG
A LECCIBG can be held at any time. At most one person is required unless you plan a null-LECCIBG in which you are the only invited person, but do not show up. This is not to be confused with and non-LECCIBG in rule 3.
Anyone can hold a LECCIBG - we're open source. Doug and Walt do not need to be present. However, their name should be chanted at least once during the LECCIBG.
At most major HPC/Beowulf/Linux Events there may be a LECCIBG. This event may be announced on Cluster Monkey.
There is no protocol except that at least one cigar should be smoked and one glass of cognac should be consumed. Otherwise the event is a non-LECCIBG which is not to be confused with a null-LECCIBG in Rule 1. Beer or any other beverage of choice may be substituted for Cognac.
Discussion should be limited to world domination through Beowulf clusters and any other topic that seems important.

Who are those people smoking cigars?
Walt and Doug. We are not sure who the other person is.
Other Questions
Contact
Doug
or
Walt
Published on Monday, 01 November 2010 04:50
Written by Maddy Eadline
Hits: 3098
Proud Mary will be proud once again
It is that time of year when HPC mavens flock to big show; SC10. And, as has become the tradition the Beowulf Bash is also heading down the river, in a good way. This year we are calling it the The Big Wheels Keep On Turning Beowulf Bash.
We will be holding the party on a real Mississippi river boat! The party starts at 9PM (after the opening Galya) on Monday, November 15th. Directions and all the details are at the link above or on the collectors version of the totally awesome invitation (pdf).

This event has become one of the most well attended after show parties in recent years. Come see what all the excitement is about.
We wish to thank the sponsors: Penguin Computing, AMD, Adaptive Computing, Aeon Computing, Kove (previously Econnectix), insideHPC, Intersect360 Research, Numascale, QLogic, SICORP, Terascala, Versant, SuperMicro, Xand Marketing and of course ClusterMonkey.net.
,
Published on Monday, 09 November 2009 05:40
Written by Douglas Eadline
Hits: 3832
Free as in beer, yes that is correct.
Ahhh, the pre-SC (supercomputing show) pull your hair out frenzy. I'll have lots more to announce about the show in the next few days. I wanted announce this years Beowulf Bash first because it is one of the best events of the show. Click the got beer button for the witty and clever invitation (cough, cough).

This year a local HPC company who wishes to remain anonymous has donated five kegs of custom brewed beer for the event. The party begins at 9PM on Monday November 16th, 2009 (after the opening gala).
We are hodling it at the The Game, at the Rose Quarter, One Center Court (one really long block + two short blocks from the convention center, at the Rose Quarter Max Stop). Click Here to see the map. For public transportation information, visit Tri-Met's website.
This years sponsors are AMD, Econnectix, InsideHPC, Penguin, SICORP, Terascala, Xand Marketing, and of course ClusterMonkey. See you there.